alligirl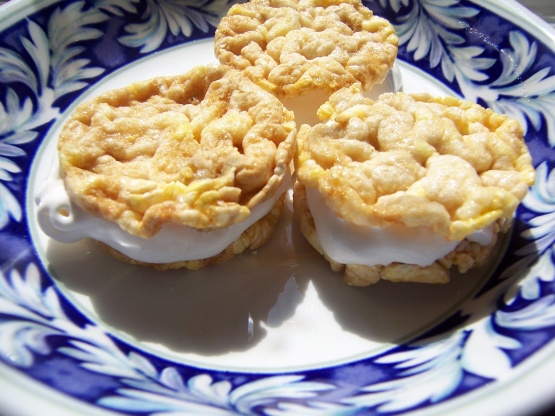 Out of Redbook Magazine. This could crave your sweet tooth with just one. You could also switch out the different flavors of rice cakes. Almost like teeny tiny ice cream sandwiches. Cooking time is freezing time.

Delish! I used your suggestion of different flavors, as I had some of the vanilla creme brulee 'true delights' and I wanted to try them. Perfect! I think they would also be great with the french vanilla cool whip, though certainly not as figure friendly...LOL Easy and a great snack for kids too, instaed of ice cream.
1. Top one rice cake with a teaspoon of fat-free whipped topping, then place another rice cake on top.
2. Line them on a freezer-safe dish or baking sheet and pop'em in the freezer until firm.