Creamy Cajun Chicken Pasta Light Redoux
bdrazzle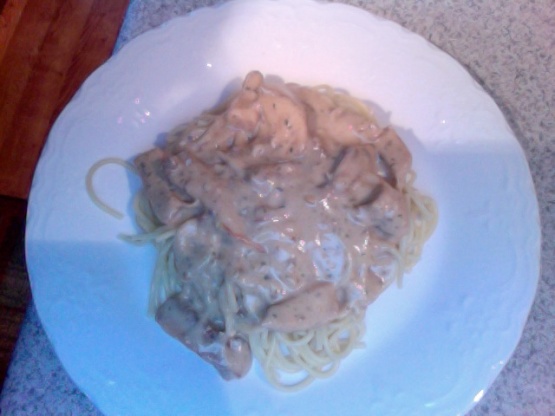 This is my version of Creamy Cajun Chicken Pasta, made lighter with Light Laughing Cow Cheese.
Place chicken and Cajun seasoning in a bowl and toss to coat.
In a large skillet over medium heat, sauté chicken in olive oil until chicken is tender, about 5 to 7 minutes.
Reduce heat add milk, tomatoes, basil, salt, garlic powder, black pepper and heat through.
Add Laughing Cow cheese and stir until melted.
Pour over hot pasta.