Creamy Butternut Squash Pesto (Vegan)
VEGANLUV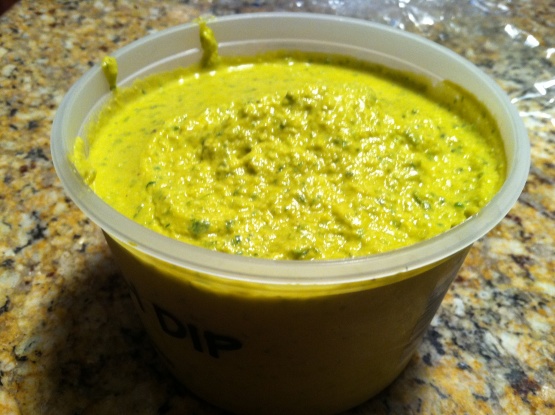 This is a delicious sauce for pasta, especially in autumn.

What a clever recipe! We decided not to add any soy milk. We also think we used too much squash and wish we had used it on fettucini. Either way, the pesto was divine. In fact, it so good I didn't eat dessert because I wanted to keep savoring that yummy pesto!!! Not sure what purpose the yeast serves, other than causing a mess if you try to store it. It'd skip that in addition to no soy milk.
Peel and cube the squash. Toss with a little olive oil, salt, and pepper. Bake at 350 degrees for about 20 minutes or until tender.
Puree squash in food processor. Add other ingredients and puree again. Add more soy milk and process again, as needed, until the perfect creamy consistency is achieved.
Toss with 1 pound cooked pasta and enjoy!