Parsley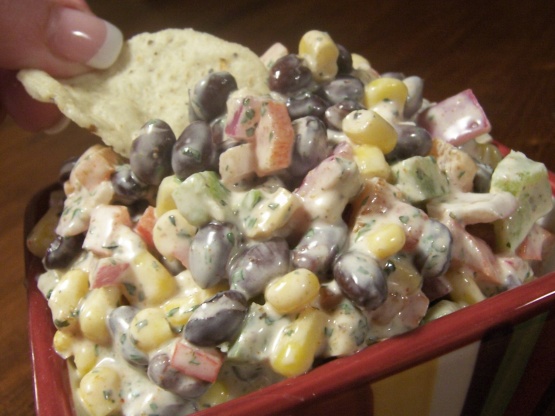 From Taste of Home magazine October/November 2005

This is a great dip, and it looks very festive with the red and green peppers. I serve it with pita chips, often as an appetizer; allowing me more time to cook as my guests keep me company in the kitchen.
In a large bowl, combine the beans, corn, peppers, onion and parsley.
Combine the sour cream, mayonnaise, vinegar and seasonings.
Pour over corn mixture and toss gently to coat.
Serve with tortilla chips.