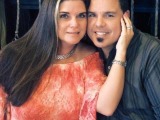 From Taste of Home magazine October/November 2005
Directions
In a large bowl, combine the beans, corn, peppers, onion and parsley.
Combine the sour cream, mayonnaise, vinegar and seasonings.
Pour over corn mixture and toss gently to coat.
Serve with tortilla chips.
Most Helpful
This is a great dip, and it looks very festive with the red and green peppers. I serve it with pita chips, often as an appetizer; allowing me more time to cook as my guests keep me company in the kitchen.
Fantastic. It's very tasty and a bit different from other salsa dips. Like many dips, it gets better after chilling awhile. My sour cream and mayo were reduced fat. Instead of parsley, I used cilantro (gotta have cilantro in my salsa). Mmmmmmmmmmm!!! Thanx for a great new salsa. I'll make this again!