abloom69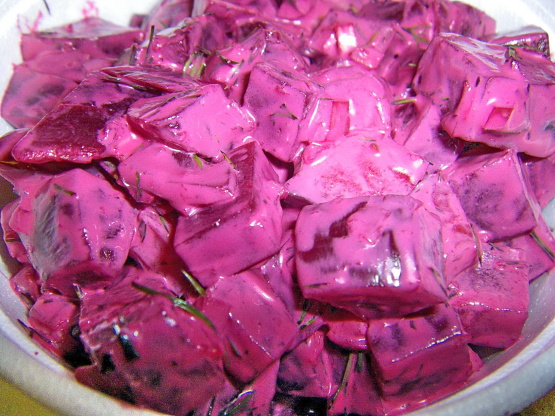 BEETS , you either love 'em or you hate 'em. I just love them! Here is a great salad. It is perfect for a picnic or pot luck. Good for Thanksgiving and Christmas Holidays too (I just love the pretty red color)!
Peel and slice beets into a mixing bowl.
Add onion and cucumber.
Mix remaining ingredients in a separate bowl, add salt and pepper to taste.
Pour over vegetables.
Toss vegetables and dressing lightly to coat.
Refrigerate for at least 2 hours for flavors to blend or overnight.
Serve chilled. Enjoy!
Note: Cook time is for boiling beets.