-Sylvie-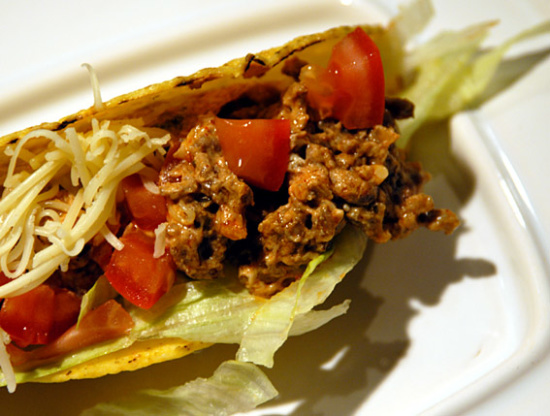 Tacos....a real kid pleaser -- and super easy meal!

Loved this recipe! Such a simple way to do something different for tacos. The only substitution I made was to use a can of Ro-Tel instead of salsa because that's usually what I throw in with the meat when I make tacos. This filling was so addictive! I used it to make taco salads the first night and wrapped it up in a tortilla for lunch the next day. So good both times! Definitely a keeper :)
Brown ground beef; drain. Stir salsa and cream cheese and mix well on medium heat.
Add 3 teaspoons of taco seasoning - the kind you buy in the packets at the grocery store. Simmer on low until mixture has thickened a bit.
Fill warmed taco shells with beef mixture.
Top with lettuce, tomato, green onions and sour cream.