Creamy Basil & Tomato Pasta
Prep 30 mins
Cook 20 mins

This dish was inspired by combining several different recipes. (Note - we don't like a lot of extra sauce- just enough to cover the pasta - so if you like a lot of sauce, you may want to make a little more).
Directions
Heat teaspoon of oil over medium-high heat.
Add onion and sauté until starting to brown.
Add garlic and sun-dried tomatoes; sauté 3 more minutes.
Add tomatoes, pepper, and other herbs. Stir well, reduce heat, cover and simmer about 20 minutes.
Meanwhile, cook pasta according to directions.
Add cream cheese, milk, and parmesan to tomato pot and melt over low heat until cheeses are incorporated.
Add chicken and drained pasta, and mix until blended.
Most Helpful
Loved the flavours in this dish! I used fresh tomatoes diced, and would definitely recommend doing it this way. Next time I would make more sauce because the flavour was so wonderful I wanted more of it! Thanks for a lovely recipe!

We really enjoyed this pasta dish! It was nice and creamy, mild tasting and beautiful! Mine didn't have enough sauce for some reason, so I tossed in some more tomatoes towards the end. Thank you!! Made for the Culinary Quest for the International Agents of Quest - Italy. Ciao!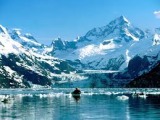 This is seriously yummy. I do agree, make more sauce! I used fresh basil, and I wish I would have used more sun dried tomatoes, but it really is delicious.