Robin P.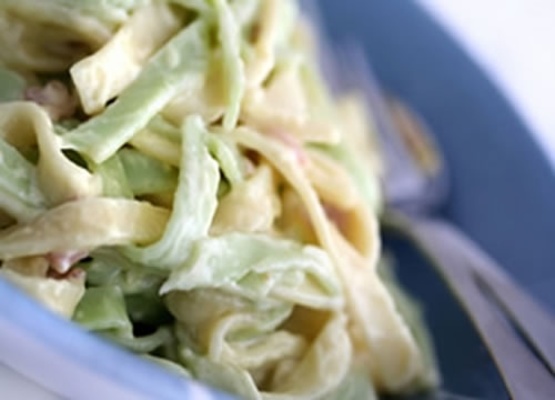 No actual cream is used. This is very nice over pasta. If you want you can also add some smoked salmon or chunks of tunafish.

Very yummy!! The garlic, basil, and cheese add lots of great flavor to the white sauce base--and it tastes much better than jarred or canned sauces! Two servings were perfect for the two of us; I used nonfat milk, dried basil, and parmesan cheese, and served it over whole wheat pasta. Delicious! We'll definitely have this again! Thanks so much for posting, Chef Dudo!!
Melt margarine in sauce pan and saute garlic for 1 minute.
At low temperature add flour.
Stir to make a paste.
Slowly add milk to paste until you achieve an even consistency.
Add salt, basil, parmesan or pecorino and pepper to sauce and cook over low heat until you reach a desired thickness.
Pour over freshly cooked pasta.