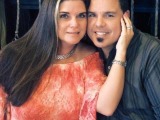 This recipe comes from Gourmet Magazine, September 2002 and is a wonderful and fresh tasting dressing.
Directions
Blend all ingredients in a blender until smooth.
Gourmet Magazine's notes:
• Use dressing on mixed greens or sliced tomatoes or for chicken salad.
• Dressing keeps, covered and chilled, 1 day.
Most Helpful
Delicious! I really enjoyed this! I halved the recipe, and will be making this again! Had it over greens and tomato. Thanks so much Juenessa! Made for Adopt a Tag.

Very Good, use it over Burgers as a dressing. Made for PAC spring 07

What a wonderfully tasty dressing. I love the flavor of basil and the creaminess of the mayonnaise. I served it over sliced tomatoes and onions. A definite keeper.