Prep 10 mins
Cook 30 mins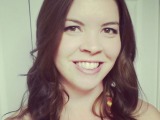 My husband and I went over to my sister's house for dinner one night and this was one of the veggies she served. Everyone loved it and had to get the recipe, including me. Yummy!
Directions
Melt butter, cream cheese, milk, seasonings, and Tabasco together; add corn.
Bake at 350 for 30 minutes or until lightly brown.
Reviews
Most Helpful
Wow! This corn is great. Not the most healthiest way to eat vegetables, but it sure does taste good. Loved it, will definately make again.