Parsley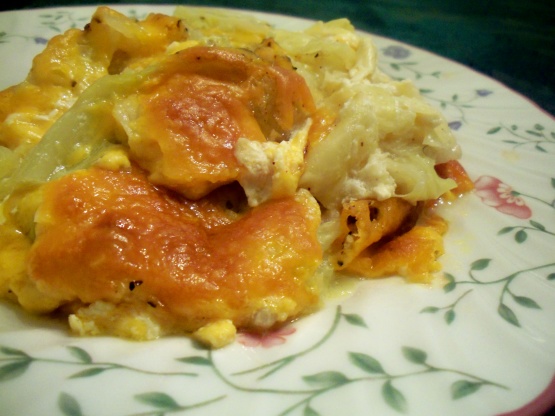 This delicious cabbage recipe is simple to prepare and is usually readily accepted by everyone except the true die-hard cabbage haters. The milk and cheese add the pleasing creaminess to this dish.
Heat oven to 350.
Butter a 12x8" shallow baking dish.
Slice the cabbage into 12 wedges.
Pour 1 cup water in large skillet and bring to boiling.
Add 1 teaspoons salt and the cabbage.
Cook over medium heat, covered, 10 minutes.
Drain well.
Arrange cabbage in prepared baking dish and sprinkle with mixture of flour, sugar, 1 teaspoons salt and the pepper.
Dot with butter and pour hot milk over cabbage; sprinkle with cheese.
Bake, uncovered, 35 minutes.