Creamy Baked Artichoke Dip
Kim127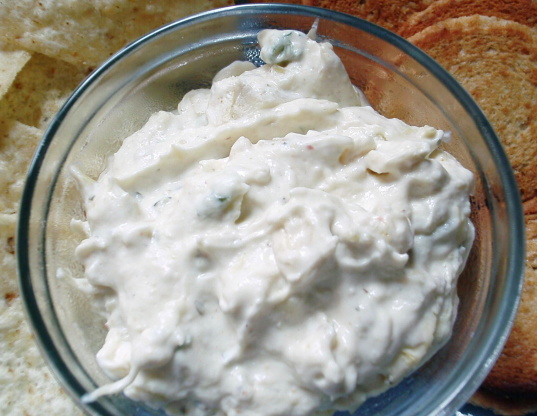 Serve with Pita chips, pitas, or baguettes.

Top Review by Kim127
This was pretty good. I think I would have liked it better using half marinated artichokes to get some of the flavor and half unmarinated. The marinade was a little overwhelming for both DH and I. We like marinated artichokes but maybe not as much as this recipe requires. I followed the recipe exactly except cooked for 30 minutes. I would hope someone who loves the marinated artichokes to try this!
Preheat oven to 400°F
Using electric mixer, beat first 8 ingredients in large bowl to blend.
Fold in artichokes, mozzarella, green onions and jalapeño.
Transfer to 11 x 7x 2" glass baking dish. (Can be made 1 day ahead. Cover and refrigerate.).
Bake until bubbling and brown on top, about 20 minutes.
Serve hot.