Dawnab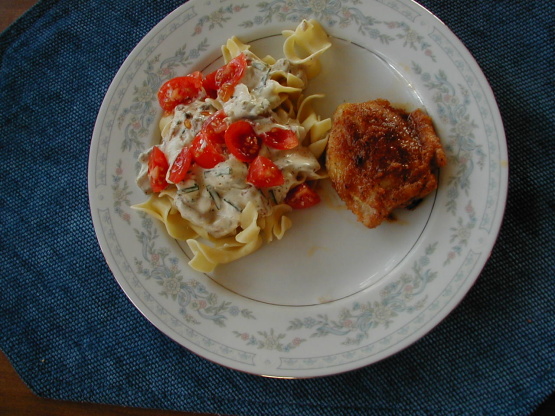 Stylish enough for a dinner party - easy enough for an anytime comfort food.
Cook bacon in a large skillet until crisp, remove with a slotted spoon, drain on paper towels then crumble.
Pour off all but 2 tbls of the bacon fat, add mushrooms and cook over high heat until they begin to brown.
Reduce heat to medium low, add green onion and garlic, cook and stir 1-2 minutes.
Add cream, cream cheese, basil, thyme and bacon, reduce heat to low and stir until cheese melts and sauce is smooth.
Add tomatoe, season with salt and pepper, pour over hot noodles and serve.