Creamy Avocado and White Bean Wrap

"White beans mashed with ripe avocado and blended with sharp Cheddar and onion makes an incredibly rich, flavorful filling for this wrap. The tangy, spicy slaw adds crunch. Serve with tortilla chips, salsa and Tecate beer." This is a fast and easy vegetarian wrap, perfect for a lunch. Feel free to make it vegan - I think it is delish without the cheese! Recipe from Eating Well Magazine, July/Aug 2009. Sometimes I sub out some of the red cabbage for lettuce. I have also subbed white vinegar for the cider vinegar. Lastly, I have added tomatoes and then left the avocado cubed and the beans whole (not mashing them as per the original recipe).
Directions
Whisk vinegar, oil, chipotle chile and salt in a medium bowl. Add cabbage, carrot and cilantro; toss to combine.
Mash beans and avocado in another medium bowl with a potato masher or fork. Stir in cheese and onion.
To assemble the wraps, spread about 1/2 cup of the bean-avocado mixture onto a wrap (or tortilla) and top with about 2/3 cup of the cabbage-carrot slaw. Roll up. Repeat with remaining ingredients. Cut the wraps in half to serve, if desired.
NOTE: Chipotle chiles in adobo sauce are smoked jalapeños packed in a flavorful sauce. Look for the small cans with the Mexican foods in large supermarkets. Once opened, they'll keep at least 2 weeks in the refrigerator or 6 months in the freezer. I have also used chipotle sauce with wonderful results.
Reviews
Most Helpful
This is one of our favorites from Eatingwell! We loved the textures and the way the flavors came together. Thanks for posting here. Saved to my Sammies and Wraps cookbook.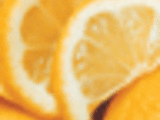 Pretty darn yummy. I liked more onion, more cilantro, and more of the vinaigrette dressing. Thanks for sharing.
This was pretty tasty. I think it would have been better using lettuce instead of cabbage and could have used some tomatoes or salsa.