Creamy Asparagus-Stuffed Chicken Breast
Solia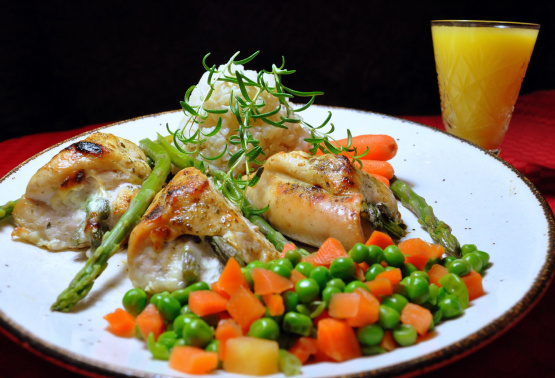 This delicious, delicately seasoned dish pairs wonderfully with fusilli in tomato basil sauce.
Boil asparagus until very tender, about 8-10 minutes.
Drain asparagus and mash.
Add in garlic, sour cream, oregano, and rosemary; mash well.
Spoon mixture into the centre of the chicken.
Roll the chicken around the stuffing, securing with skewers.
Season both sides of chicken with Italian seasoning.
Bake in a preheated 350* F oven for 40 minutes, turning halfway through.
Enjoy!