Creamy Apple Raisin Oatmeal
PaulaG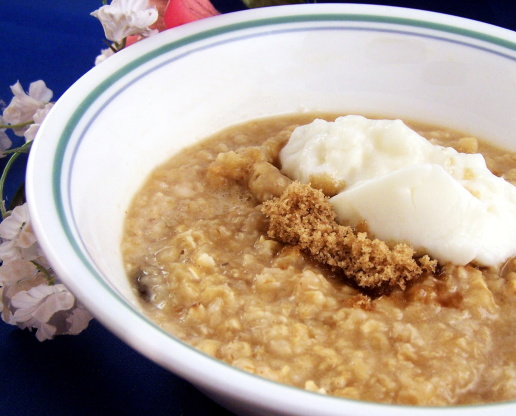 From betty Crocker. My kids love oatmeal, and this is a good, and healthier substitute to those sweetened packets.

now thats cool!!!!!!!!!!!!!!!!!!!!!!!!!!!
In a microwaveable cereal bowl, mix oats, raisins and apple juice until well blended.
Microwave on full power 1 1/2 to 2 minutes, stirring every 30 seconds until oatmeal is thickened. Top with yogurt and brown sugar, if desired.