Creamy and Healthy Quick Potato Soup
Boomette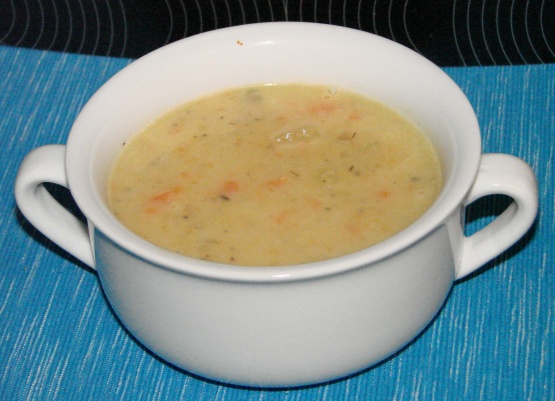 This is a favorite of mine. Light simple, quick to make and very very healthy. I love to serve this as a starter for a dinner party or served in small coffee cups as it makes a great comfort food sitting around the fireplace or watching the games on TV. Some grilled sandwiches and maybe some fries for a simple light dinner.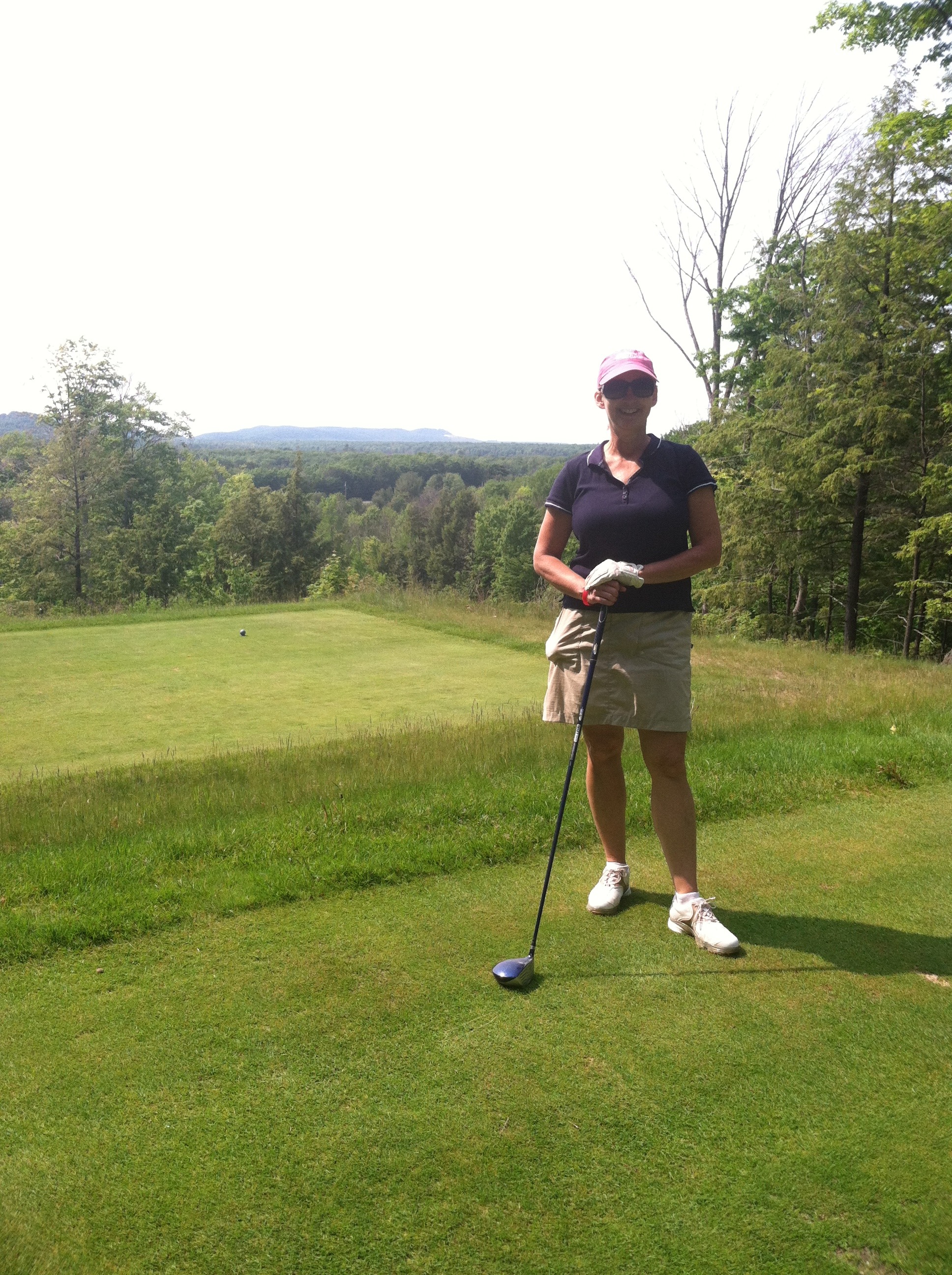 Just what we needed for a chilly afternoon. This soup is easy to prepare, quick and very tasty. My soup was plenty thick and full of flavor. We really enjoyed the taste and consistency. I used half-and-half and am thinking next time I'll try it with skim milk. I think it would work. Thanks for another winner of a recipe! ~Made for Spring 2011 PAC~
Start -- In a large pot on medium heat, add the butter and melt, then add the garlic and cook just a minute. Next, add the onions, carrots and potatoes and cook another minute until mixed well. Add the broth, bay leaf and thyme and cook on medium until all the vegetables are soft. About 15 minutes.
Puree -- First remove the bay leaf -- Then just use an immersion blender. Or you can add the soup to a regular blender and blend until everything is a smooth texture. I love the immersion blender right in the pot, but both will work just fine. If using a regular blender return the soup to the pot. Then add the fresh parsley, heavy cream, salt and pepper to taste. Now this soup is thin, it is not meant to be thick. But if you want, mix a little water with the cornstarch to make a "slurry" and add to the soup and bring to a medium boil and it will thicken if you prefer it that way.
Finish -- I like to top with a baguette with melted gruyere and put it right on top of the soup and then some crumbled bacon. You can really top it anyway you like. The soup is healthy and quick and just very light and easy.