Prep 5 mins
Cook 2 hrs 30 mins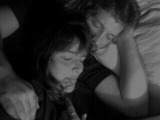 Mmm.... A delicious and healthy dessert treat. Do not use fresh or frozen fruit for this recipe. The gelatin will not set up. Cook time is time in the refrigerator. This doesn't taste a lot like a creamsicle, but it's delicious all the same, and the coconut really adds to this dessert.
Directions
In a medium bowl, combine gelatin and boiling water. Stir until gelatin is completely dissolved.
With a wire whisk, beat in yogurt until mixture is smooth. Refrigerate about 1 1/2 hours or just until slightly thickened.
Stir in orange segments and pineapple. Spoon into decorative bowl or individual parfait glasses. Cover and refrigerate 1 more hour or until set. Serve with a little whipped cream and a sprinkle of coconut if desired.
Reviews
Most Helpful
Nice easy treat.
Made this for dessert. This was easy to make. I followed the recipe as written other then I used crushed pineapples as that is what I had on hand. We didn't add the optional coconut but did add some sugar free cool whip. Great summertime dessert.

This is delicious. If you enjoy jello salads or desserts your sure to love this one. The yogurt (I used fat free) makes it creamy tasting and the orange and pineapple (I used crushed) are an ideal pairing for the summer. It's easy and ouick to put together and sets up rapidly. Made for Photo Tag.