Boomette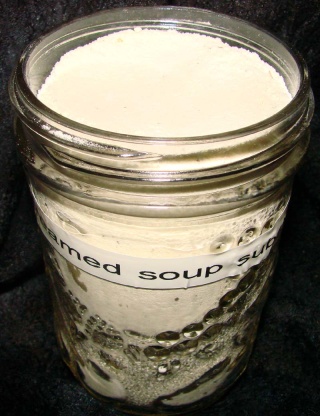 This cream soup substitute has less calories, fat and sodium than your canned ones from the store.

What a great recipe find! I like the light flavor of the generic soup, which allows you to flavor it to match the recipe you need it in. I sauted chopped mushrooms and added to the mix for a great cream of mushroom base. I then used it as a cover for baked pork chops - good stuff!!
Combine all ingredients, mix well and store in an air-tight container.
To Prepare one can of substitute----------------.
Stir together 1/3 cup dry mix and 1 1/4 cups water in a saucepan.
Cook and stir until thickened.
This will substitute for one can of condensed cream soup in your recipes.