Prep 30 mins
Cook 14 mins
I found this one in TOH Quick Cook and adapted for my family's taste. A family favorite.
Directions
Over medium heat, melt the butter in a large saucepan.
Add in flour and stir until smooth; add in onions.
Stir in milk gradually.
Bring mixture to a boil while stirring constantly.
Cook and continue stirring for 2 minutes or until thickened.
Lower heat.
Add in salmon and salt and pepper; stir to combine.
Cook about 10-12 more minutes or until well heated.
Serve over toast.
Most Helpful
I just made this for lunch for 2; I cut down all the ingredients and made it in the microwave.It was wonderful; reminded me of something my mother used to make.Thanks for sharing and bringing back memories. Sage/Rita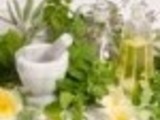 I'm up all night tonight working on a project and I was really hungry for something!! Knew I had canned salmon, and good ol' recipezaar didn't fail me! I'm eating it right now on rosemary wheat toast and it's GREAT! Just what I needed tonight! I followed it exactly, I just added a bit of dried dill during the cooking process, as I like that flavor with salmon. Thank you for this easy to prepare recipe!
We had this for lunch today and thought it was just ok. The only change I made was I didn't have a 14 3/4 oz can of salmon but did have 3 - 6oz cans, so I used a little extra salmon.