teresas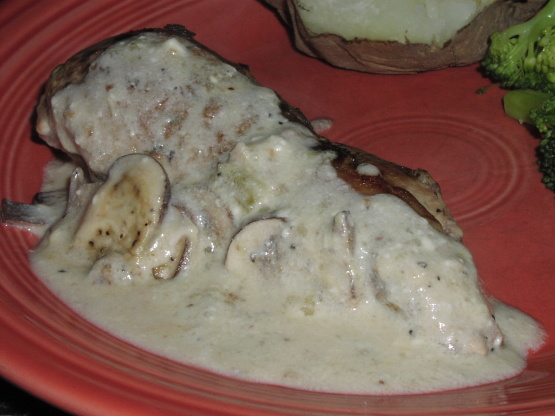 Cook time depends on the size of the bird.

This is very tasty...although it made way too much sauce...I would suggest you double the pheasant or half the sauce mixture...I did half the sauce and added in some sliced mushrooms (only because I had some that needed to be used)...I add the shrooms during step 4...I put some of the tasty sauce on our baked potatoes...it would also be yummy on rice...btw I used cream of celery soup...I normally don't have canned soups in my pantry...but this can happened to be there ??? not sure why but it worked great for this recipe...I found another keeper for all the pheasant the hubby brings home =)
Fry pheasant in oil until brown.
Take out of pan.
To pan add flour and bouillon dissolved in 1/2 cup water.
Add soup, sour cream, half-and-half, 1 cup water, and salt and pepper.
Add pheasant and bake at 350° until pheasant is tender.