Creamed Mushrooms (Eastern European)
Parsley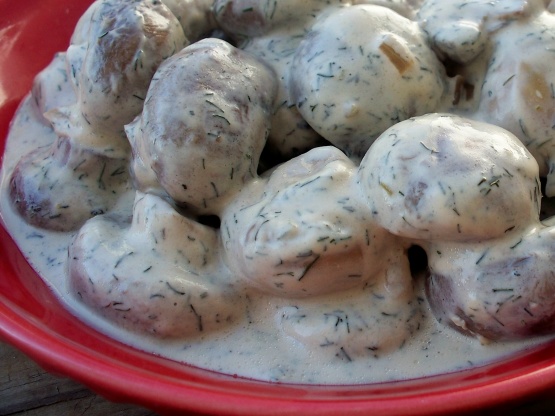 I love morel mushrooms and at this time of year we can find them wild. I found this recipe and want to try it as soon as I can horde enough morels. They do not last long in the house. You can use other fresh mushrooms of your choice, I would not use all button mushrooms unless that is all you can get. Great as a side dish or as a main vegetarian dish over noodles.
In a non stick pan add butter and melt then add onions do not brown just cook until transparent (5 minutes), then add mushrooms cook another 3 minutes.
After mushrooms soak up all the butter add sour cream and dill, and then flavor with salt and pepper to taste.
Bring to boil and then reduce to simmer and cook for 1 minute.