Creamed Corn, Parsley & Bacon on Muffins
Mandy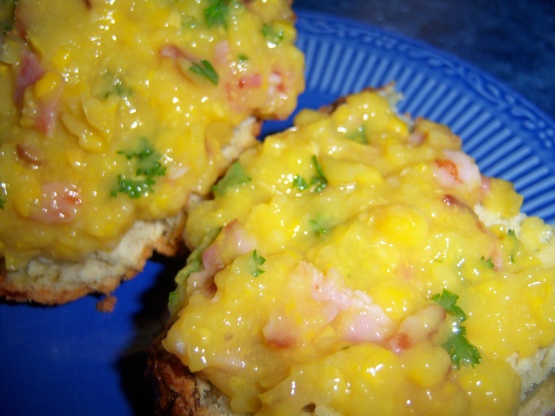 This is a simple & tasty brekky or lunch. I found this in a healthy heart cookbook. Tastes just as great on leftover damper instead of muffins too.
This was an interesting breakfast. It was simple and easy to make, however I thought it was missing something. Next time I might use a dash of hot sauce or a little salsa on top.
Fry bacon in a non-stick pan until crisp; drain.
Heat corn in a pan over a low heat, add in bacon & parsley.
Spread muffins with butter and top with corn mixture.
Serve garnished with extra parsley if desired.