Creamed Cabbage and Bacon
Prep 10 mins
Cook 20 mins

This is a delicious Gary Rhodes recipe that is so simple.
Directions
Cut the cabbage into quarters; core it and shred it finely. Thinly slice the bacon.
Melt the butter in a saute pan and fry the bacon until crispy and golden. Remove from the pan and drain.
Melt a knob of butter in the pan and add the onion. Wen it begins to brown, add the water and then add the cabbage. Season with white pepper and a little salt.
Keep stirring for 1-2 minutes on high heat. Add the bacon.
When the cabbage is tender, add the cream. Stir and simmer until the cream thickens. Serve.
Reviews
Most Helpful
I love sauteed cabbage; however, I have never used savoy cabbage cooked like this before. It is a nice change from the regular cabbage that doesn't have near enough green leaves to suit me. Think I may make a change from now on and use the savoy cabbage which is a little more delicate and doesn't need to cook as long. Liked the addition of the cream which really added richness to the overall flavor. Made for PRMR, January, 2013.

This made for a nice, new way to serve cabbage. I usually don't use Savoy cabbage, that it was a nice change of pace. I ended up making the recipe a little differently, though. I melted the butter and fried my bacon 3/4 of the way, since it was really thick. I left it in the pan when adding the onion (and I didn't need to add additional butter). I then followed the recipe as written, leaving the bacon in the whole time, and using heavy cream. I cooked the cabbage for about 10 minutes to take out the bitterness and wilt it a lot. The end result was delicious and a great accompaniment to our meal. Thanks Noo!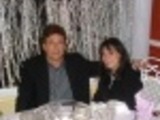 This was so easy to make and so delicious! I have tried to incorporate cabbage into my diet because it's healthy but was tired of plain steamed cabbage or cole slaw, etc. This was just what I was looking for - and my family loved it too! Thank you for posting.