Prep 15 mins
Cook 30 mins
My DH described this as a supreme dessert. Got the recipe from a lady at a church potluck. Nice to carry to gatherings.
Directions
Boil water and oleo, then stir in the flour.
Beat in the eggs 1 at a time, until smooth.
Grease a 9x13 pan.
Spread the batter in the pan and bake at 400 degrees for 30 minutes.
Cool.
Filling: Mix until smooth the cream cheese, milk and pudding mix.
Spread on cooled crust. Top with the cool-whip and drizzle the chocolate syrup on top of the cool-whip.
I wait until I serve this to drizzle the syrup on.
Refrigerate.
Most Helpful
I, too, have been making this for years. It's fabulous. The only thing I do different is I use a bottle of "Magic Shell" instead of Hershey's Syrup. When you drizzle Magic Shell over the dessert and put it into the refrigerator, the chocolate hardens. It is to die for!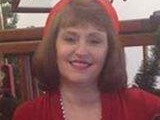 Cream Puffs in a Pan are the BEST! My mother made these when my brother and i were kids, and they would be gone by the next night! lol.
Very nice. Sort of the "pan cookie" of cream puffs -- you get the general effect of a cream puff without having to work with the individual puffs. Tried to make it for a lunch at work, but forgot it in the fridge. ("Oh, heavens... we'll have to eat it ourselves...") Pretty tasty even after sitting a while, though best sooner.