Cream of Sun-Dried Tomato Soup
Kitty Z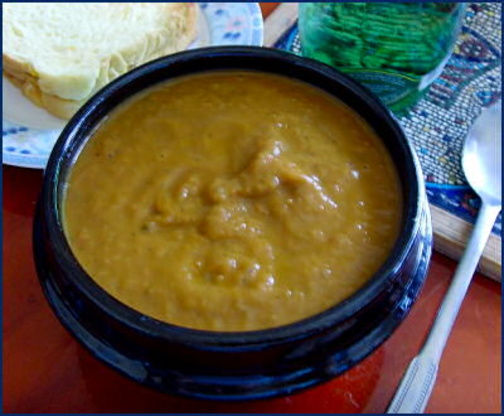 A nice creamy soup. I make this in the summer when the tomatoes are really fresh from the Farmer's Market (canned is ok). The dried tomatoes add another depth to this soup.

Mmmm.... delicious. Easier to make than it might look. I did strain it through a sieve, as I wanted a very smooth soup and it would have been fairly textured even after a long whizz in the food processor otherwise. I did not find that it needed any sugar. Really nice.
Heat the olive oil in a large pot over moderate heat.
Add the onion, celery, carrot, and garlic and sauté until tender but not brown, about 5 minutes.
Add the stock, tomatoes, potato, sun-dried tomatoes, and basil.
Bring to a boil, reduce heat, and simmer covered for 20 minutes, until the vegetables are tender.
Puree in a food processor, or blender, in small batches until smooth.
Strain through a fine sieve if desired.
Stir in the milk or cream and season with sugar, salt, and pepper.
Serve garnished with chopped chives.
This soup gets an additional tomato punch from the concentrated flavor of the sun-dried tomatoes.