Parsley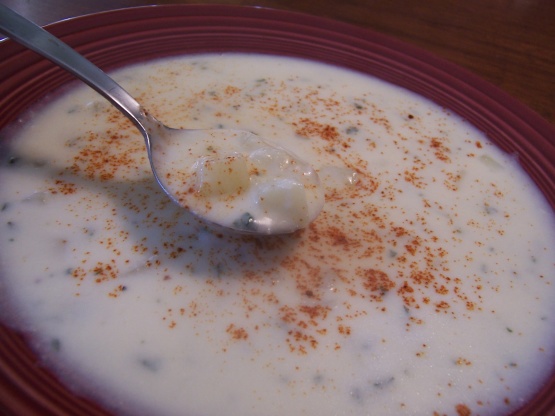 I make this up in double batches, cool, then put into large freezer bags and freeze. Great to have on those cold winter days, or just anytime!
Simmer broth, potatoes and onion until vegetables are tender.
Stir in parsley flakes.
In small bowl, blend flour with a few tbsp of the milk.
Add to the potato mixture.
Stir in remaining milk, cooking until soup thickens.
Add the cheese, stirring until it melts.
Season with paprika, pepper and salt to taste.