Cream of Potato & Cheese Soup
Parsley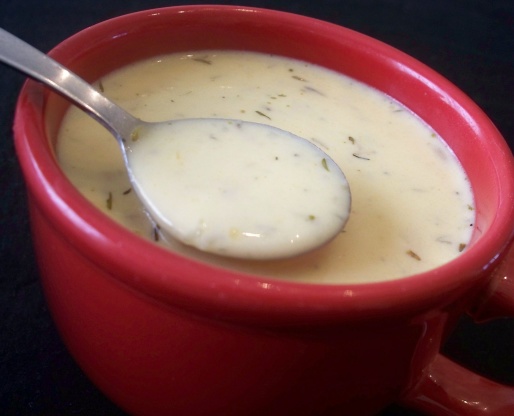 I first had something like this at school I liked it, so I went home and tried to make it myself, I have now perfected it. It's great as a starter or as a meal in itself.
In large pot, melt butter and sauté onions till soft.
Add chopped potatoes, chicken broth, thyme, dill, paprika, salt and pepper into pan.
Simmer for 15 minutes, or until potatoes are soft.
Take the pot off heat and mash potato; put pot back on heat.
Dissolve flour and water together; add to mashed potato.
Add the milk and cheese soup. Whisk in until it thickens.
Add cheddar cheese and heat through.