Annacia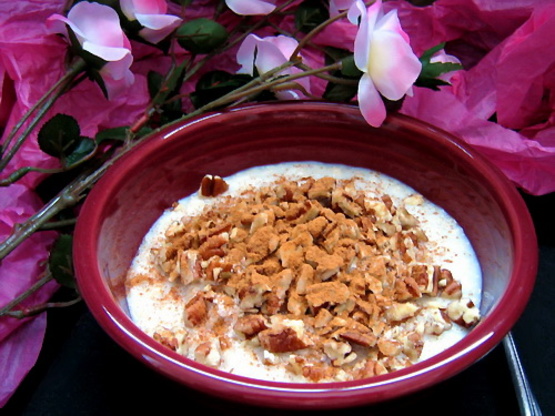 Full of fiber, this is a wonderful thick and rich creamy cereal packed with protein! Yummy with flax and walnuts! Adapted from Vegetarian Times magazine.

I used unsweetened vanilla almond milk for the liquid and topped with some dried blueberries. It was delicious!
Combine the soymilk, water, oat bran and salt in microwave-proof bowl. Cook in microwave on high for 3 minutes, or until mixture thickens to desired consistency, stopping and stirring after each minute. You may cook this on the stovetop is you like. Cook about 5 minutes, or to desired consistency.
Top with cinnamon, and walnuts and flaxseeds. Slice banana on top if you wish. Enjoy!