Laka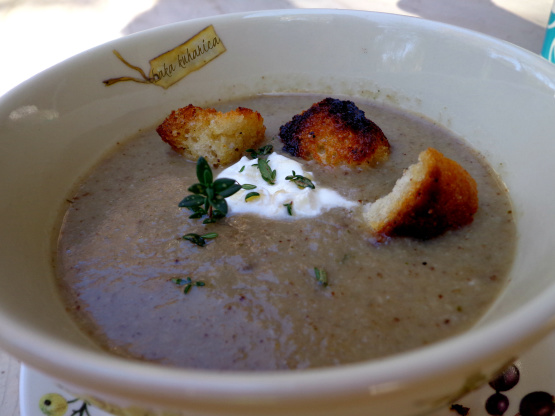 Recipe by Laka
Thick and creamy #soup, with no cream, is velvety smooth and tastes incredibly rich and #aromatic.
Soak dried porcini mushrooms for 5 minutes in ½ cup hot water. Strain, but keep the water.
Sauté onions and garlic in a soup pot for 3-4 minutes in olive oil, add the mushrooms and stir.
Add rice, fresh thyme, hot vegetable broth and porcini water. Bring to the boil and then cook over low heat for 10 minutes.
With the stick blender purée the soup to a desired consistency. Season with salt and pepper to taste.
Serve with croutons and swirl in the cream.