Parsley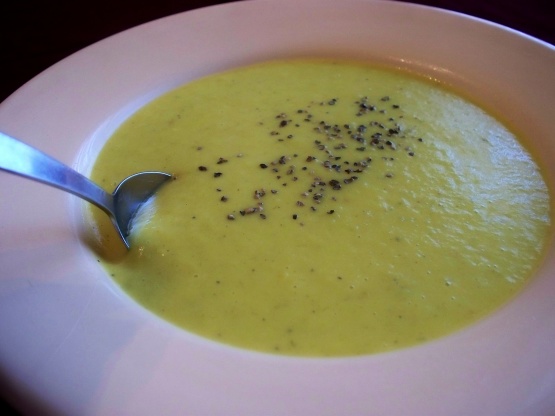 Remember to use the bottom parts of the leek only. The top green parts are not good, although I'm not really sure why. If you don't want to use vegetable broth, you can substitute chicken broth instead.

I've eaten leeks many ways: stir fried, broiled, steamed but never creamed in a soup.
This was new to me. I, like Parsley, decreased the turmeric by half. Used local Nancy's whole milk
yogurt and shallots. Perfect meal on a cold, winter day or as we call it "Soup Tuesdays". Reviewed for Veg Tag February. Thank you!
Place the vegetables and vegetable broth in a stock pot, or large pot and let it boil. Reduce the heat and let it simmer for 45 minutes.
Once properly cooked, use the blender to blend in batches (use an immersion blender if you have so you can do it all at once).
Mix the milk and yogurt together and add half a cup of the soup so that the mixture won't curdle.
Add the mixture back into the soup and add the seasonings. Reheat the soup, until warm again, about 5 minutes.