Cream of Green Chile Soup

A rich, spicy, creamy soup. Leave out the chipotle chile (dried, smoked jalapeno chile) if you don't want it spicy. This is from the Suzanne Somers book Eat, Cheat, and Melt the Fat Away, and fits the Somersize food plan.
Directions
Place all ingredients in a blender or food processor and puree until smooth.
Heat in a saucepan and serve immediatly.
Most Helpful
Lovely soup! I used canned chipotle chiles in adobo (about 3) and it was just the right amout of spiciness. This is so quick, so easy, and it will be made repeatedly in my household!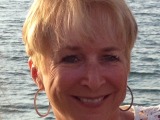 Really elegant, light, tasty (I used a canned chipotle in adobe, and the end result wasn't overly spicey), and so easy. A great first course for a weeknight dinner.
I went looking for a recipe just like this after I lost the one I used to have for Atkins. It's so good, just enough spice and even better made with hot hatch chilies when they're in season. I also add a bit of hatch cheese as a garnish. Thanks for sharing!