Boomette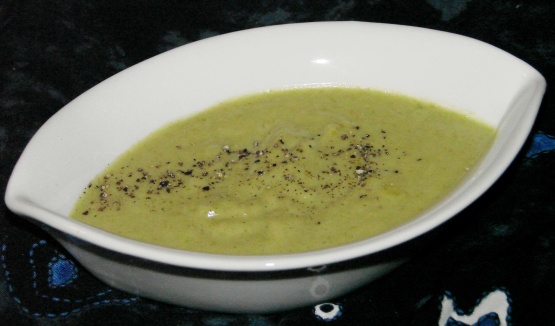 I was so surprised when I found this recipe. It's made with fresh green beans, and uses potatoes to thicken it instead of flour or cornstarch. I especially like the tarragon in this soup. If it gets too thick, use the larger amount of whipping cream. To save calories, I like to use fat-free half and half. This was in a box of my mother's clipped recipes. I don't know where she clipped it from....looked like magazine paper to me.
Saute the green onions, shallot and garlic in the butter in a medium skillet over medium heat, stirring constantly, until tender. Set aside.
Cook the diced potatoes in boiling water to cover for 15 minutes, or until tender (depends on how small you diced them); drain well, and set aside.
Bring the chicken broth to a boil in a large saucepan; add green beans, and cook 30 to 35 minutes or until tender. Add the reserved green onions and potato; stir well.
Transfer half of the green bean mixture to the container of an electric blender; cover and process until smooth, stopping once to scrape down the sides. Repeat the procedure with the remaining green bean mixture. (Sometimes I like to use my immersion blender, leaving some of the pieces whole). Return the pureed mixture to the saucepan and bring to a boil. Reduce heat; stir in whipping cream or half and half, lemon juice, and tarragon. Cook until thoroughly heated. Serve, and sprinkle with black pepper.