teresas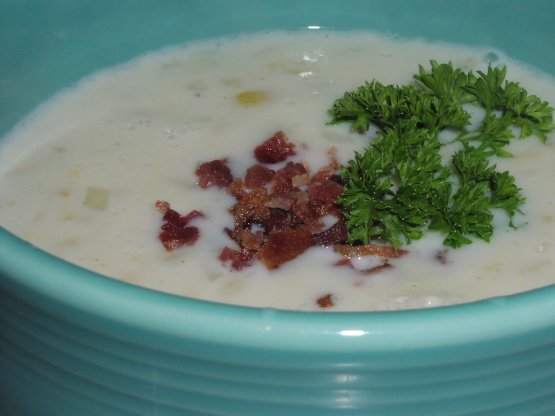 This recipe comes from The Old Fashioned Cookbook, 1975.

I made this last night, just because it sounded interesting. Wow was this good! DH doesn't even like creamed corn and he said this was really good.I left out the celery salt because DH doesn't like it. Even so,it was delicious. He asked me to make it again..... so guess what he's having along with a salad for lunch. Thanks for a quick, easy and inexpensive meal.
In a small skillet, melt butter and saute the chopped onion until tender but not brown.
Stir in the flour; add the milk, cooking and stirring constantly, for 3 minutes or until smooth and thick.
Stir in corn and bring almost to a boil.
Add the seasonings and bacon bits.