Cream of Chanterelle Soup
Renee A.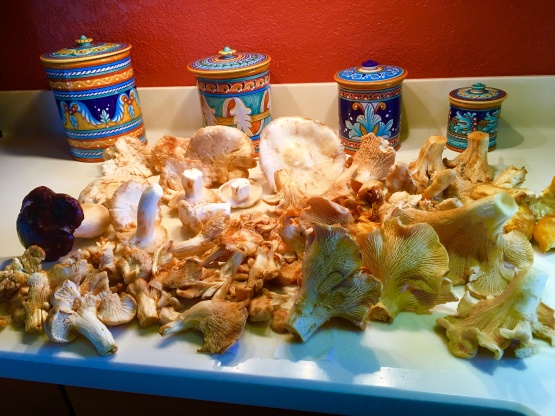 Mushroom season is just over and this soup was a hit. Regular white or button mushrooms are very good too. You could use dried chanterelle, just reconstitute them in hot water before using.

This made a fantastic soup. We doubled the recipe and used fresh mushrooms (half chanterelles and half sweet tooth). It was so good that I went back to the farmers' market and stocked up on more mushrooms so I can make another batch this week. Thanks for posting this!
In a saucepan, heat the olive oil, then add the onion, garlic and chanterelles.
Cook until the onions are transparent.
Dust with the flour.
Add the white wine and chicken stock.
Stir to combine.
Simmer for 30 minutes.
Add the heavy cream and simmer for another 5 minutes.
Add salt and pepper to taste.
Serve in prewarmed bowls, and garnish with chives or parsley.