Prep 10 mins
Cook 45 mins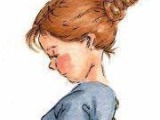 This is a soup I developed in response to a contest in a British Cooking magazine. I hope that you like it as much as I do.
Directions
In a large saucepan, melt butter over low hear; cook leeks, covered in this for 5 minutes.
Add celeriac and cook, covered for 5 minutes.
Stir in stock and bring to a boil.
Reduce heat to low; cook, covered for about 35 minutes, or until celeriac is very tender.
Transfer to a blender or food processor and puree in batches.
Pass through a food mill or sieve for an even smoother soup.
Return to saucepan, stir in cream and maple syrup.
Season to taste with salt and pepper.
Gently heat through.
Serve in warmed soup bowls.
Garnish with chives or spring onions.
Reviews
Most Helpful
I love celeriac and I love potato leek soup and this had the best of both. I am thinking that frizzled leek (thinly slice leek and fry in a half inch of olive oil and let drain) would go beautifully on top of this instead of the chives.
This was a very comforting soup, on the first chilly day of autumn in the UK. I thought it was a nice way of combining some very classic flavours, like leek and cream. Still, I thought it could have had a bit more flavour. Something to make it stand out. I thought the maple syrup might add this touch, but I couldn't taste it at all. Maybe it needs to be drizzled on top of the soup, rather than completely combined.