Cream of Cauliflower Soup
It's very different than other cream of cauliflower. It is my favourite for now. The ginger, the turmeric and the lime juice give the particular taste.
2 tablespoons butter
1 teaspoon freshly grated gingerroot
1 leek, white part only, chopped
1 stalk celery, diced
1 large onion, chopped
2 large carrots, peeled and diced
2 garlic cloves, minced
2 tablespoons flour
1⁄2 small head cauliflower, cut into small flowerets
1 bay leaf
1⁄4 teaspoon turmeric
8 cups chicken stock
freshly cracked black pepper, to taste
1⁄2 cup 35% cream
1⁄2 lime, juice of
fresh parsley, for garnish
Directions
In a large pot sauté onion in butter on medium heat until golden.
Add ginger, leek, celery, carrots and garlic and continue to cook for a further 4 to 5 minutes or until vegetables are just golden.
Add the flour and stir until blended.
Add remaining ingredients, except cream, lime juice and parsley and bring to a boil.
Cover and reduce heat to low.
Simmer the soup for 30 minutes or until cauliflower is tender.
Add the cream and lime juice.
Remove lid and continue to simmer for a further 15 minutes.
Adjust seasoning.
Sprinkle with chopped parsley and serve.
Most Helpful
Made this soup as given in the recipe & we loved it! The veggies were nicely done & the spices, very satisfying! I particularly liked the lime & the garlic & will definitely be making this soup again! Many thanks for sharing the recipe! [Made & reviewed in Everyday Is a Holiday recipe tag]
This soup got mixed reviews. We all love cauliflower so I really felt it would go over better. I measured everything and made this exactly as directed with the exception of using half & half for the cream. I 5-star loved it all the way, while Buddha and my nephew did not like it at all. I now have a large pot of low calorie and tasty vegetable soup that I will freeze half for another day and enjoy the other half tonight and tomorrow. ;)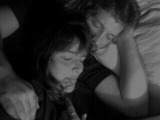 I usually make a bisque with cauliflower, but I'm glad I tried this. I used celery flakes instead of celery stalk, as I don't care for cooked celery. I also upped the turmeric quite a bit. After 30 minutes, I added half-and-half instead of cream, since that's all I had. I then just heated it up - the veggies were really done and I did not want them to get any softer. (Perhaps my florets were smaller). I made half the recipe and ate all of it for dinner. So much for lunch tomorrow....