Cream of Cauliflower Soup
Parsley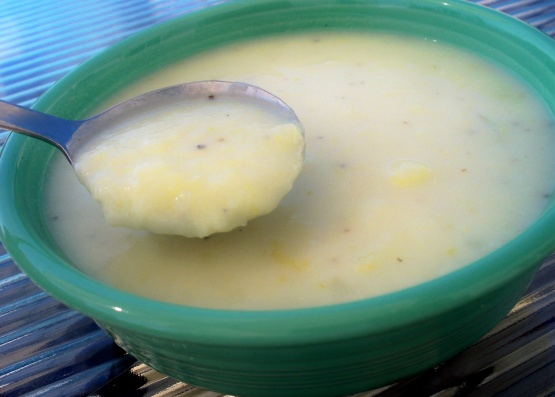 This soup is very good and fast and easy. Its great on a cool winter evening.

Nice dish! It takes me more than one hour, but it's worth it. The Worcestershire sauce really gives it what it needs. I melted some cheddar 5 min before serving.
In a big stock pot add cauliflower,celery,onion, salt and pepper.
Cook until tender,about 1 hour.
Cool,then put thru a Blender.
Pour back into pot,add Worcestershire sauce and nutmeg and cream.
Cook until heated thru.
Serve with nice bread or rolls.