Cream of Carrot Soup - 2 Ww Points
Annacia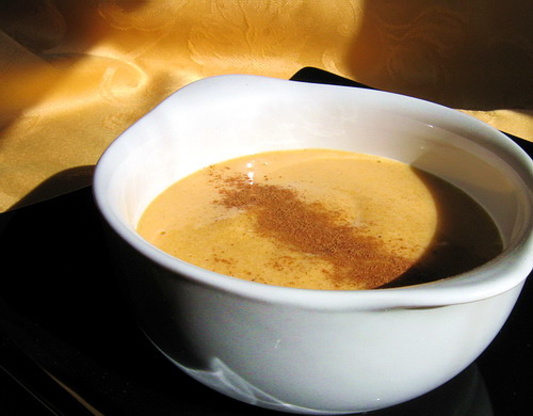 This is incredibly smooth and creamy. The secret ingredient is (believe it or not) non-dairy liquid creamer. I had a version of this at a restaurant. I asked them for the recipe, and they gave me a list of ingredients, so this is my re-creation based on those ingredients.

we enjoyed this but found the amount of liquid was a little too much. i would make it again as it was a good soup, just reduce the water to five cups. i didn't add the sugar as the carrots were really sweet anyway. i also cut down the amount of creamer and found it enough. thanks Kelbel.
Simmer carrots, potatoes, and onions in enough water to just cover veges for 45 minutes, until soft.
Using a food processor, blender, or Stick blender (my choice), puree ingredients together.
Return back to soup pot and add seasonings, butter and creamer.
Warm over low heat until hot.