Cream of Broccoli Vegetable Cheese Soup
Parsley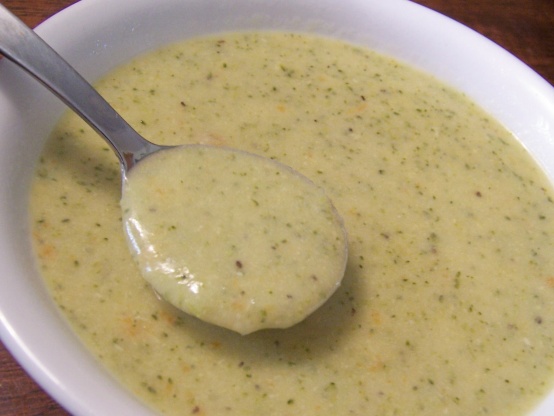 Has some extra flavor than regular broccoli soups. Makes a nice-sized pot of soup. Servings are a guess.
Place broccoli, onions, leeks, potatoes, celery, carrots, garlic, soup base and pepper in a large soup pot. Add enough water to just cover.
Bring to a boil; reduce heat and simmer for 20-25 minutes or until everything is tender.
Using an immersion blender (or use a food processor or blender) puree.
Retun to pot.
In a small saucepan, melt butter. Whisk in the flour and cook for about 2 minutes, stirring constantly.
Add the butter/flour roux to the soup pot.
Add half and half and cheese. Heat gently to melt cheese and thicken, stirring very often.
Add salt and/or more pepper to taste.