Parsley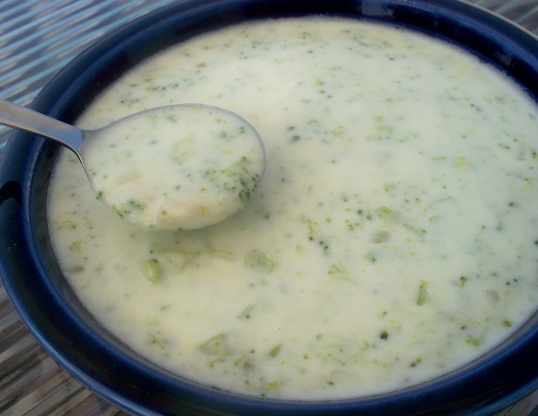 You say, "NUTMEG" and I think "BAKING". But I was so wrong. Just a small amount in this soup makes such a difference. I honestly don't remember where I saw this recipe as it was a few years ago.....but it is so good. Its EASY....QUICK....FLAVORFUL....and best of all....all the ingredients are in the pantry or freezer, of most of us, to throw together at a moments notice.

This was a great recipe and so easy to make. I used fresh broccoli, and increased the flour to 5 T. I also like this soup a little thicker, so I kept the light cream at 2. cups, but reduced the milk to one cup. I know some people like cheese in their soup, but I am fine without adding it. My husband said he didn't like cream of broccoli soup that much, but when he tasted this recipe, he loved it!
Cook broccoli, onion, and broth for 6 mins in your soup pot.
In saucepan, melt butter, flour, and salt together.
Add milk, cream, and nutmeg to butter/flour mixture.
Heat to a cream sauce consistency.
Add sauce to the broccoli mixture in soup pot.
Serve Hot.
ENJOY!