Cream of Belgian Endive Soup
Prep 20 mins
Cook 20 mins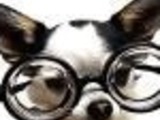 A lovely soup, quite nice when made with skim milk, very rich when made with whole milk, a splurge when made with cream.
Directions
Mince the endives, reserving a few small leaves for garnish.
Saute the onion, garlic, and endives in the butter for 3 minutes.
Add the potatoes and chicken broth and simmer for about 15 minutes, or until the potatoes are soft.
Blend until smooth, using an immersion blender, or carefully transferring hot soup to blender and then back to pot.
Add the milk, salt, and pepper and blend. Serve hot or cold.
Garnish with chopped endive leaves, chives, and dill.
Reviews
Most Helpful
Easy to prepare with minimum ingredients. Yummy is the word! Used heavy cream, and it was soo good. Didn't have chives so garnished with extra dill -- which definitely made the soup. A few croutons on top, and it was a meal! Will make again for sure.
Pure comfort food. We made this as written, using cream. We also added a pinch of nutmeg. All I need now is my blanket and teddy bear. Thoroughly enjoyed for Zaar World Tour.

What a lovely soup, so rich and creamy with the garden fresh chives and young sprigs of dill the perfect touch. Can't wait to serve this to family and friends. Served this with Flammekeuch. Thank you for sharing - it's been added to my soup collection.