Peter J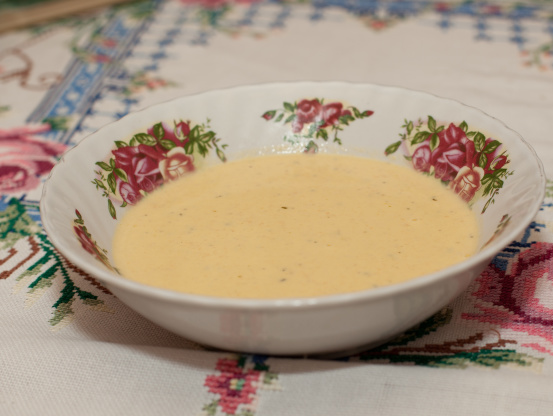 My dd's most favorite food in all the world is artichokes. Because of this we took an old recipe for another cream of veggie soup and revamped it for artichokes.
In a dutch oven, combine olive oil and butter over medium heat.
stir until butter melts.
saute onion and celery in oil mix until onion is translucent.
stir in broth, artichokes, carrots, thyme, parsley, lemon juice, salt and pepper.
cover and cook about 30 minutes or until vegetables are tender.
remove from heat.
puree vegetables in batches in a food processor or blender.
return to dutch oven.
stir in half and half and cheese.
serve warm.