Cream Fresh Cauliflower Soup
Parsley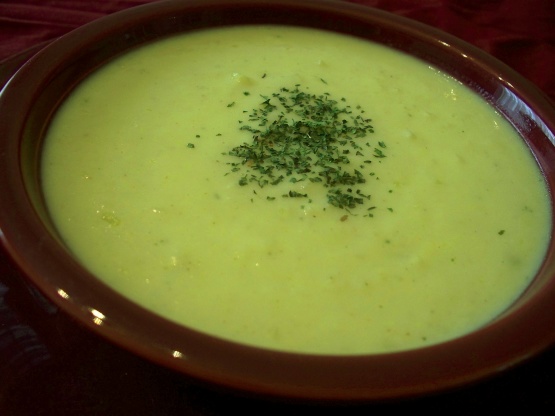 We really enjoy this soup. If you like cauliflower you have to try this, its full of flavor and pretty simple too.
Saute onion in butter until tender.
Break cauliflower into florets.
Combine onion, cauliflower, chicken broth and bouillon.
Simmer about 10-15 minutes.
Return puree to pan and add milk, cheese and curry powder.
Combine cornstarch and water.
Stir into hot soup and heat slowly until slightly thick.
Serve with seasoned croutons.