Cream Cheese Yeast Bread (Bread Machine)
Linajjac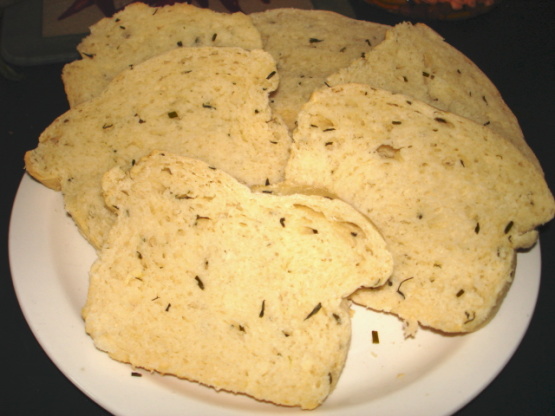 This is a wonderful tasting bread recipe with excellent texture that can also be used to make cinnamon rolls. Yum!

WOW! Just delicious! This has to be the best white bread recipe I have tried so far.I am always looking for new and unique recipes to try in my bread maker, and this one is now at the top of the list. You have to try this recipe ASAP!I know cream cheese can be expensive,so I always wait for a sale and then pack some away in the freezer for later use. I only used 2 TBS. of sugar and it was perfect.My husband really enjoyed this bread!Oh, and I used 2 tsp. of yeast!Thank you for this recipe Marie!
Place the ingredients in the pan in the order as suggested by your bread machine manufacturer.
Process on dough cycle.
Remove from machine, form into a loaf and place in greased 9x5 loaf pan.
Cover and let rise until doubled.
Bake in a 350° oven for approximately 35 minutes.