DZ_USA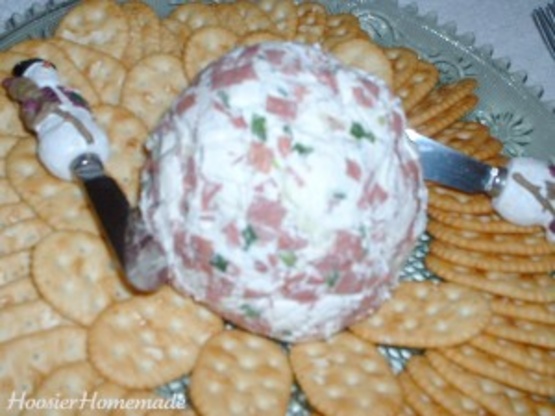 A verstile cracker spread or roll into nuts and make a cheese ball out of this recipe. I am always getting asked for this recipe when I take it to functions that require finger and snack foods. Hope you enjoy!
Mix all above ingredients (with the exception of the pecans).
Place in a small oval dish as a spread for crackers or form into a ball and roll into the pecans for a nice cheese ball.
Refrigerate overnight.