Cream Cheese Spice Cookies
Debi9400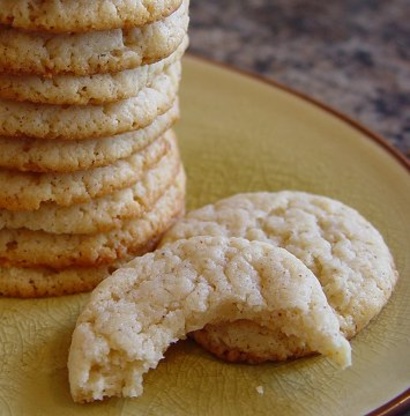 This cookie has some Christmas spice to it. I think it would be great with a nice cup of tea! Watch out, they are addicting!

This is a tasty little cookie! They are a little on the sticky side when rolling. I used a 1 Tbsp sized cookie scoop which helped and got a full 5 dozen cookies. I found I had to let them sit on the cookie sheet for a couple minutes before removing to the bakers rack to cool or they'd break apart easily. Didn't at all if left awhile.
Preheat oven to 375 degrees.
In a medium bowl, combine flour, baking powder, nutmeg, cloves, ginger and cinnamon.
Cream together cream cheese and butter.
Add vanilla and mix well.
Add in sugar, then flour mixture.
Roll cookies into a ball and place on GREASED cookie sheet.
Bake for 10-12 minutes or until edges become golden brown.
Enjoy!