Cream Cheese Scrambled Eggs
loof751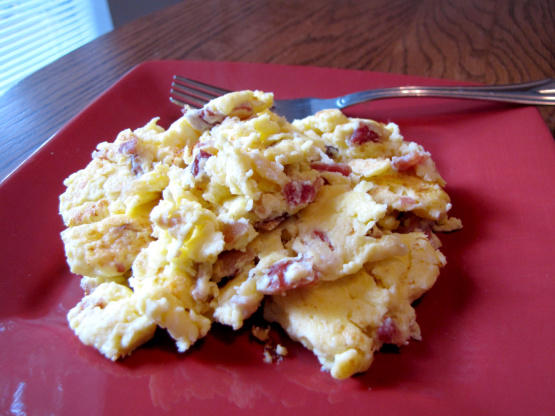 This breakfast recipe was found in the 2009 cookbook, Taste of Home's Best Holiday Recipes.

Different and tasty recipe for scrambled eggs! Loved the parmesan and the creamy cream cheese. I went light on the lemon pepper and really enjoyed these - thanks for sharing the recipe!
In a small bowl, beat cream cheese & half-and-half until smooth.
Beat in the eggs, Parmesan cheese & lemon pepper, then stir in the bacon bits.
In a large skillet, melt butter, then add egg mixture.
Cook & stir over medium heat until eggs are completely set.