Cream Cheese Scrambled Eggs, 309cals Per Serve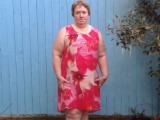 Directions
Whip the eggs up, add salt and pepper and add milk and the cream cheese.
Pour into frying pan with the oil and keep stirring.
Add the chives. Always stirring.
The constant movement keeps them fluffy.
Most Helpful
This is a nice little switch to making scrambled eggs from the original way of just milk, eggs and S&P. I thank you for giving another option Ailsa. Made for I Recommend~
Nice and fluffy! I served it with sauteed green peppers and onions. Thanks for the recipe!

Not much to say, except: "Damn, this was good!!" :)