Nasseh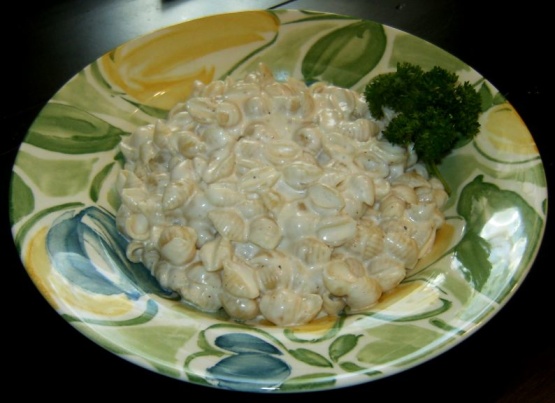 A warm creamy sauce that's perfect over pasta and chicken.

Couldn't be easier! I always mess up trying to make my own sauce and I nailed this one. Made a half recipe and it didn't take anywhere near 10 minutes. I wanted a slightly different flavor so I used a seasoning mix instead of garlic. You could give this all kinds of different flavors just by switching out the spice. Highly recommend!
Melt together cream cheese and butter in a saucepan over low heat until smooth and creamy, about 10 minutes. Stir in milk and garlic.
Simmer over low heat, stirring constantly for 3 minutes.
Serve over pasta or chicken.